We are situated in the heart of Putney, South West London not far from the River Thames in the Archdiocese of Southwark – rcsouthwark.co.uk. Our parish community is based on the Eucharist which is the source and summit of all we do.
Welcome to our Lady of Pity and St. Simon Stock Church (known as St. Simon's) we hope that this will be a useful introduction to the life of our parish community.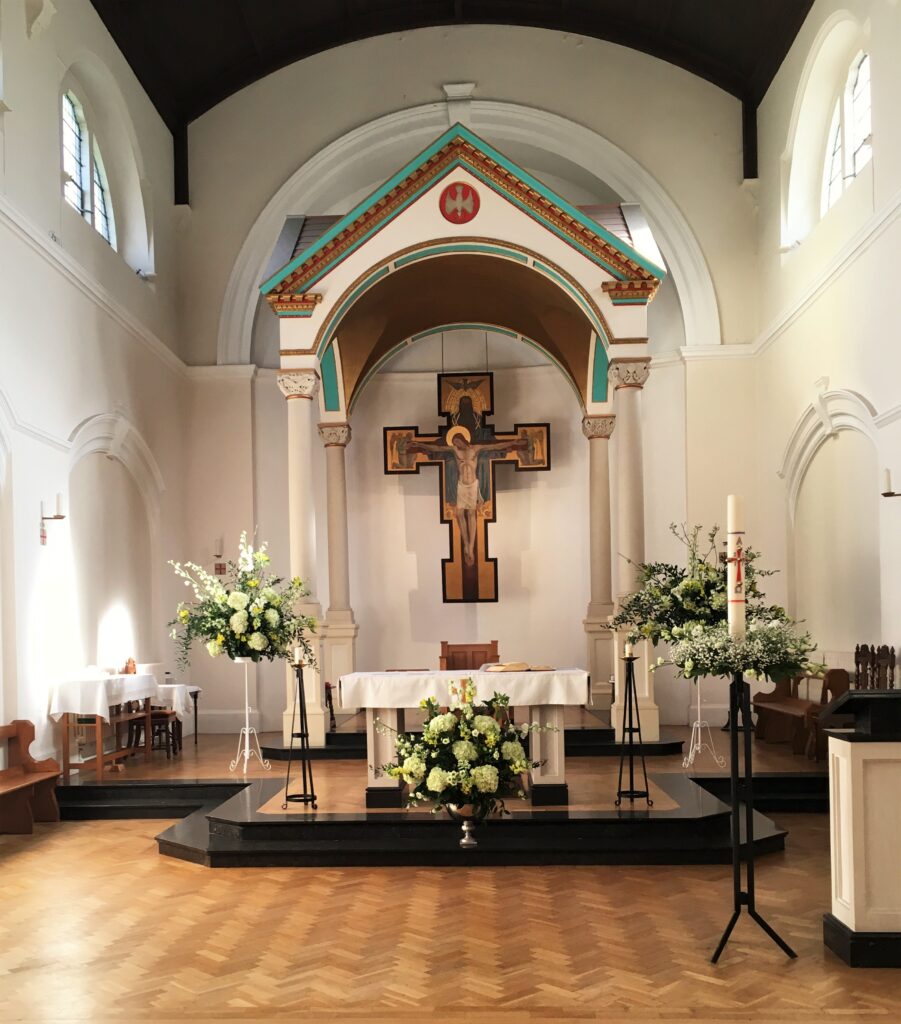 Our church is open for the celebration of Holy Mass on Sundays and weekdays.
Latest News please visit the link below for details of the Bishops' 2022 Plenary Resolution: Returning to Mass at Pentecost.
https://www.cbcew.org.uk/spring-plenary-2022-resolution-returning-to-mass-at-pentecost/
Holy Mass can be viewed on our Live Stream tab.
We hold you and your families in our prayers and look forward to you joining our community soon.
DONATE
We have now set up a JustGiving page, which allows you to make a donation online. Please note, the JustGiving account is sponsored by the Archdiocese of Southwark, which is the registered charity to which our parish belongs – but be assured that any donation you make via this page will go directly to help your parish, in exactly the same way that the Sunday collection normally does.